A template based YouTube uploader
Tired of copying information from one video to another on YouTube? Of setting playlists und publish dates manually?
Upload your videos to YouTube with a few clicks by customizable video templates. Have information like title, description, tags and publish date set automatically. As well as the playlists after publication of your videos.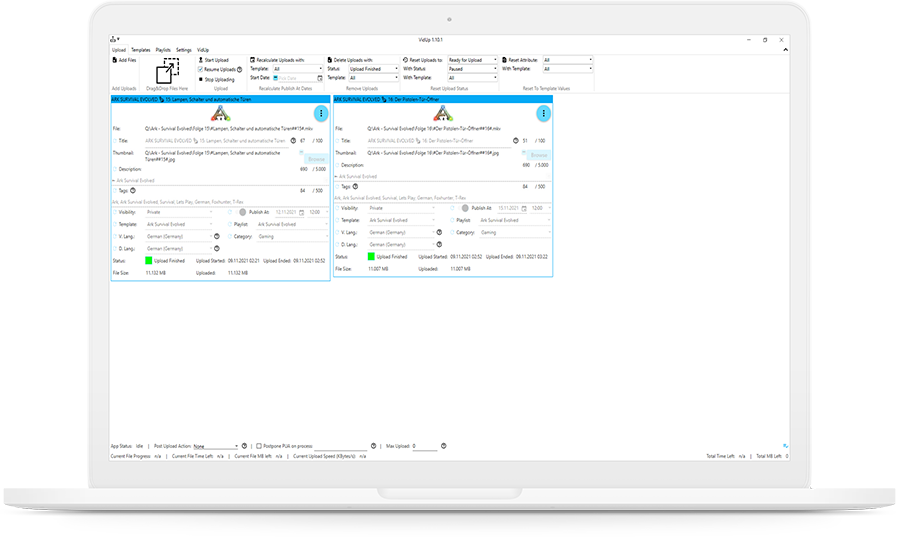 I received this information this week from YouTube: Lieber YouTube-Entwickler, hiermit möchten wir dich über eine Änderung an den YouTube API-Diensten informieren. Damit YouTube für alle sicherer wird, beschränken wir...
Read More
New features Added setting to keep last upload per template on deletion. In the Kebap menu of a template successful uploads can now be seen. Color of warning icon of...
Read More
New features Publish schedule overview over alle templates for the current month. Copying of templates. Improved error information texts and included an error number. New API credentials. Bugfixes Max upload...
Read More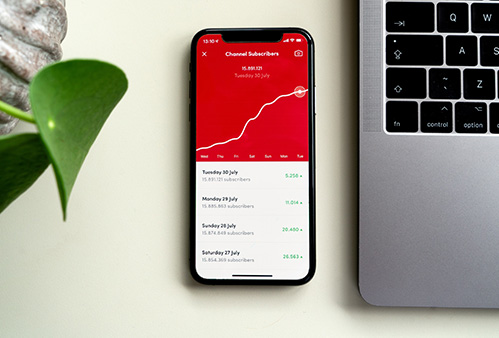 Still setting titles, description text, playlists, tags, etc. manually? Save yourself the trouble and automate your YouTube uploads with VidUp! The extensive template system automatically adds descriptions, video titles, tags, and much more. On top of that, there's a feature to automatically publish your videos. And best of all, it's free!
VidUp relieves you of tedious, repetitive work and gives you more time for your hobby or profession on YouTube. We'll explain how to do that with the help of the different features.
Check out the full list of features if you want to learn more!
Create templates for video series and automate the management of your channel videos.
Create schedules on which days and at which times you want your videos to be published 
Placeholders automatically insert recurring information into description, title, tags, and more – no more copy/paste required!
You are no longer at the PC when the uploads are done? No problem, with the PC automation you can shut down the PC e.g.